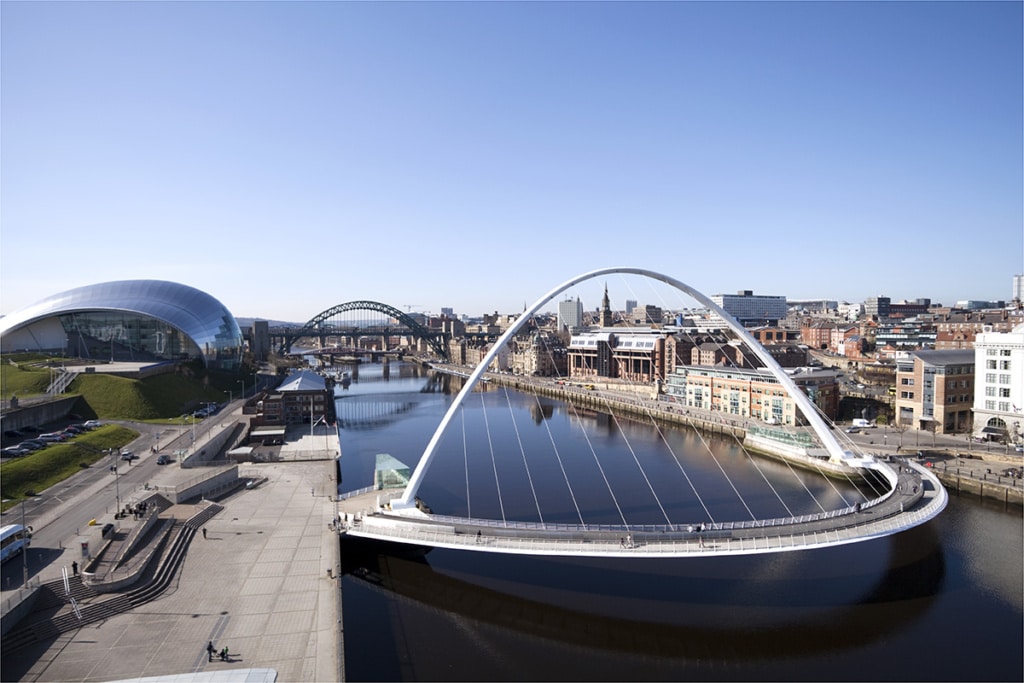 SIGNATURE BEST OF NEWCASTLE WALKING TOUR
Begin your tour from Newcastle Central Station (or choose a location within the city centre) and take a stroll up Pink Lane past some authentic bars, pubs & cafés. Learn about the excellent Centre for Life (you can spot it as you walk) before heading towards the great City Walls, dating back to 1280.
Continue past Chinatown along the City Walls to Gallowgate (don't worry, no gallows here anymore) and you will be greeted by the magnificent sight of St. James Park - home of Newcastle United FC. If you wish, you can also visit the garden built in memory of Sir Bobby Robson and, if time allows, the stadium shop for the all important souvenir.
Walk through parts of Chinatown and under the Chinese Arch to one of the most idyllic spots in the city - Blackfriars.
Continue into the heart of the city, discover more than just the shops and gain some insight into the classical architecture found here. Explore Grainger Town, Grainger Market & Grey Street (including the Monument dedicated to he of the tea). There are some wonderful places to experience here and your guide can give you some great ideas...
Walk down the hill and explore some of the hidden gems of the city centre before reaching the Merchant Quarter and Newcastle's cathedral and castle. Why is this city named the way it is?
Finally, reach Newcastle's historic Quayside and take a stroll along the riverside on the banks of the river Tyne. Cross one or tow of the bridges and discover the stunning philharmonic Sage Gateshead and end your tour at Baltic - Centre for Contemporary Arts - or, alternatively, let your guide take you back towards Central Station or another spot within the city centre.
Looking for something more in depth, taking you into some of our best museums and galleries? Take a look at our Insider tour of Newcastle.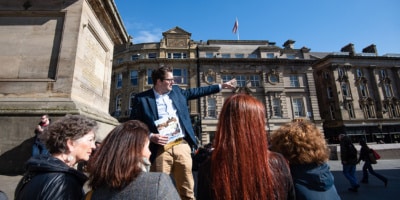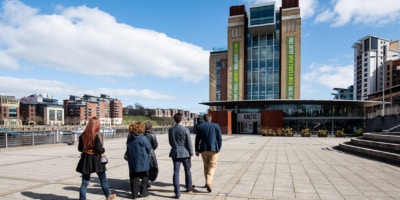 TOUR HIGHLIGHTS
Newcastle highlights, anecdotes & rounded picture of the city
Grainger Town, Grey's Quarter & classical Newcastle
Stadium Quarter & Chinatown
Old Newcastle incl. cathedral & castle areas
Hidden gems of the city centre
Quayside, river Tyne & bridges