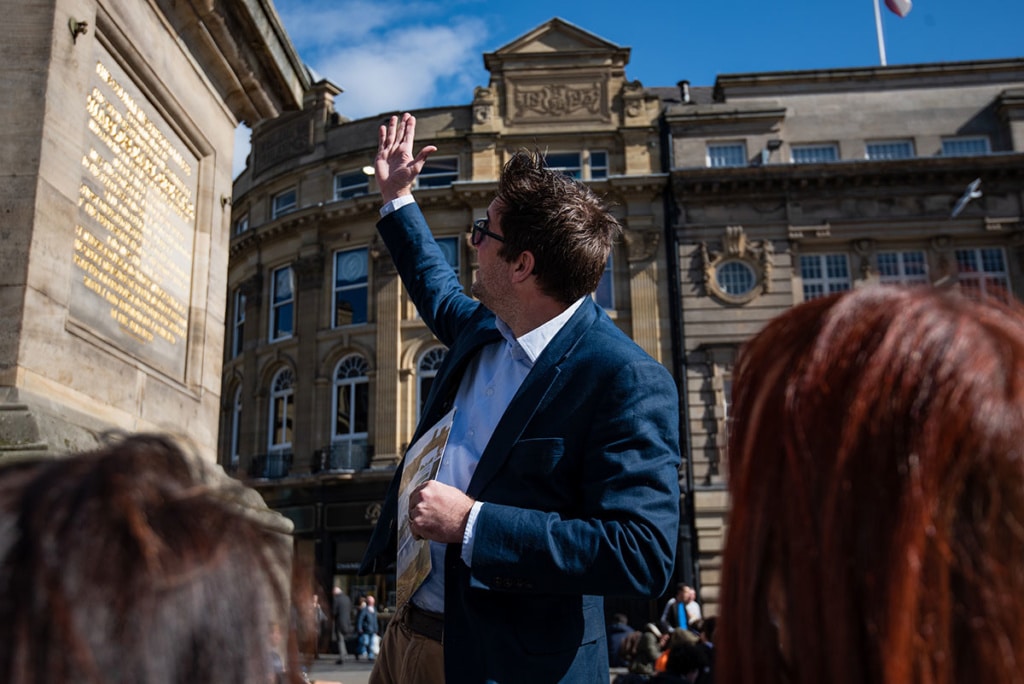 INSIDE STORIES: NEWCASTLE WALKING TOUR
Begin your tour from Newcastle Central Station (or choose a location within the city centre) and take a stroll up Pink Lane past some authentic bars, pubs & cafés. Learn about the excellent Centre for Life (you can spot it as you walk) before reaching the Discovery Museum - the place for science, industry & city history. Discover the industrial heritage up-close during your visit & experience the story of the city and some of the major inventions from the region.
Continue towards the great City Walls and past Chinatown along the City Walls to Gallowgate to St. James Park - home of Newcastle United FC. Walk through the Chinese Arch and past the former Blackfriars monastery towards the heart of the city.
Explore the fascinating Great North Museum, our natural history museum! Let your guide take you through our North East region & give you some ideas for day trips during your vacation here... You might even discover a real mummy!
Enter the Laing Art Gallery, our classical art gallery which tells the story of the city in art form but also has magnificent national & international artwork to admire. Your guide will show you the highlights.
Explore the classical architecture of Grainger Town, Grainger Market & Grey Street (including the Monument dedicated to he of the tea). There are some wonderful places to experience here and your guide can give you some great insight - maybe enjoy a coffee or cup of tea nearby...
Walk down the hill and explore some of the hidden gems of the city centre before reaching the Merchant Quarter and Newcastle's cathedral and castle. Visit the cathedral and learn about the ecclesiastical history and encounter some famous characters as you do... Optionally, enter into Newcastle Castle (book this option at checkout) & enjoy the views from the very top!
Finally, reach Newcastle's historic Quayside and take a stroll along the riverside on the banks of the river Tyne. If time allows, visit Bessie Surtees House and hear about the fascinating story of the family who resided there in the 1600s.
Looking for something shorter and more of an overview of the city? Then check out our Best of Newcastle Walking Tour.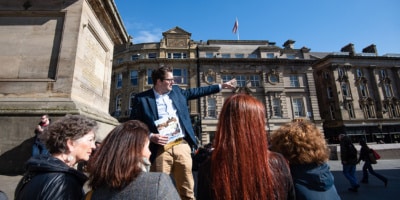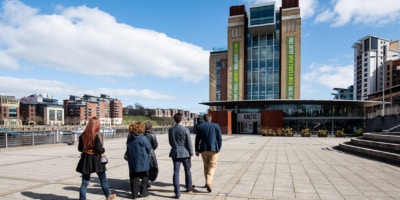 TOUR HIGHLIGHTS
Newcastle highlights, anecdotes & rounded picture of the city
Grainger Town, Grey's Quarter & classical Newcastle
Stadium Quarter & Chinatown
Old Newcastle incl. cathedral & castle areas
Hidden gems of the city centre
Quayside, river Tyne & bridges
Visit at least two major museums in the city incl. highlights tours